Jim bought a '68 ElCamino to drive back, and once the transmission was back in action, we hung out in SoCal for a bit before embarking on the journey back to Illinois.   The 1962 Ford Galaxie was built in LA, and I don't know if it had ever left the area.  It fit in perfectly at the beach, that's for sure.
Rancho Palos Verdes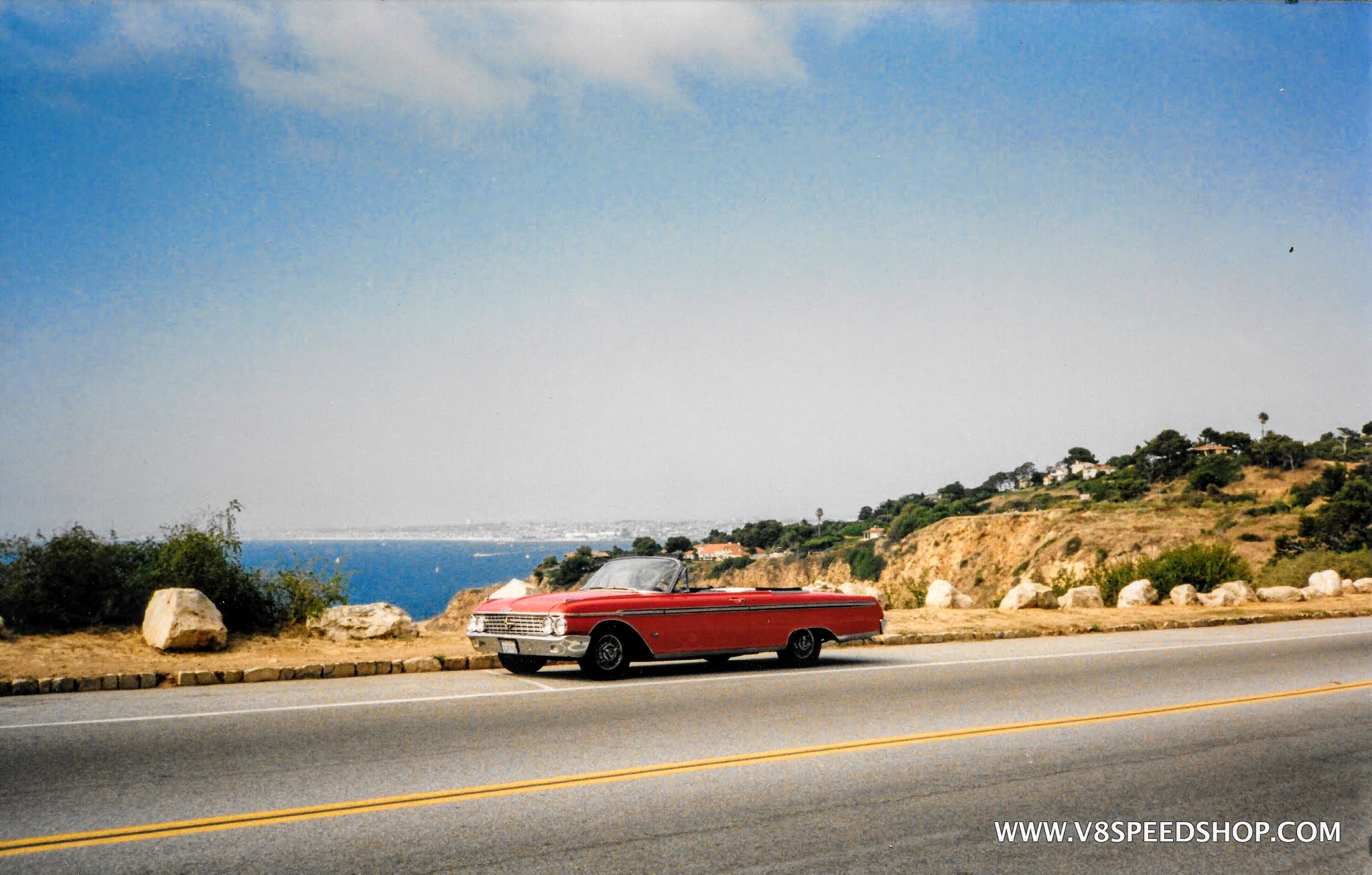 Redondo Beach
When it was finally time to hit the road, the plan was to cruise up Highway 1 and see the sights, then head east around Monterey, zig zag around, and pick up 80 all the way back to Chicago.   The car was doing pretty well at this point.   Interesting, thinking back, that it had no real working gauges outside of an oil warning light and a generator light.   No fuel gauge or speedometer.  Who cares, right?
I don't remember where this was.
I'm guessing this was around Ventura on Highway 1.  You can see the ElCamino behind.  I think I still have the hat, but not the fresh Manhattan Beach tee-shirt or the sweet cutoff jean jorts!
Jim and the two new rides.
I call this "Sunset in the headlights" because that's what it is.   A bit grainy, however.   Wrong film speed for night photos.  Remember that struggle?