So non of the colors I mentioned became the one I really liked. Finally I get the right color. It is from Ford from 1966 and it came on the Galaxie as well back then.

It is Nightmist Blue.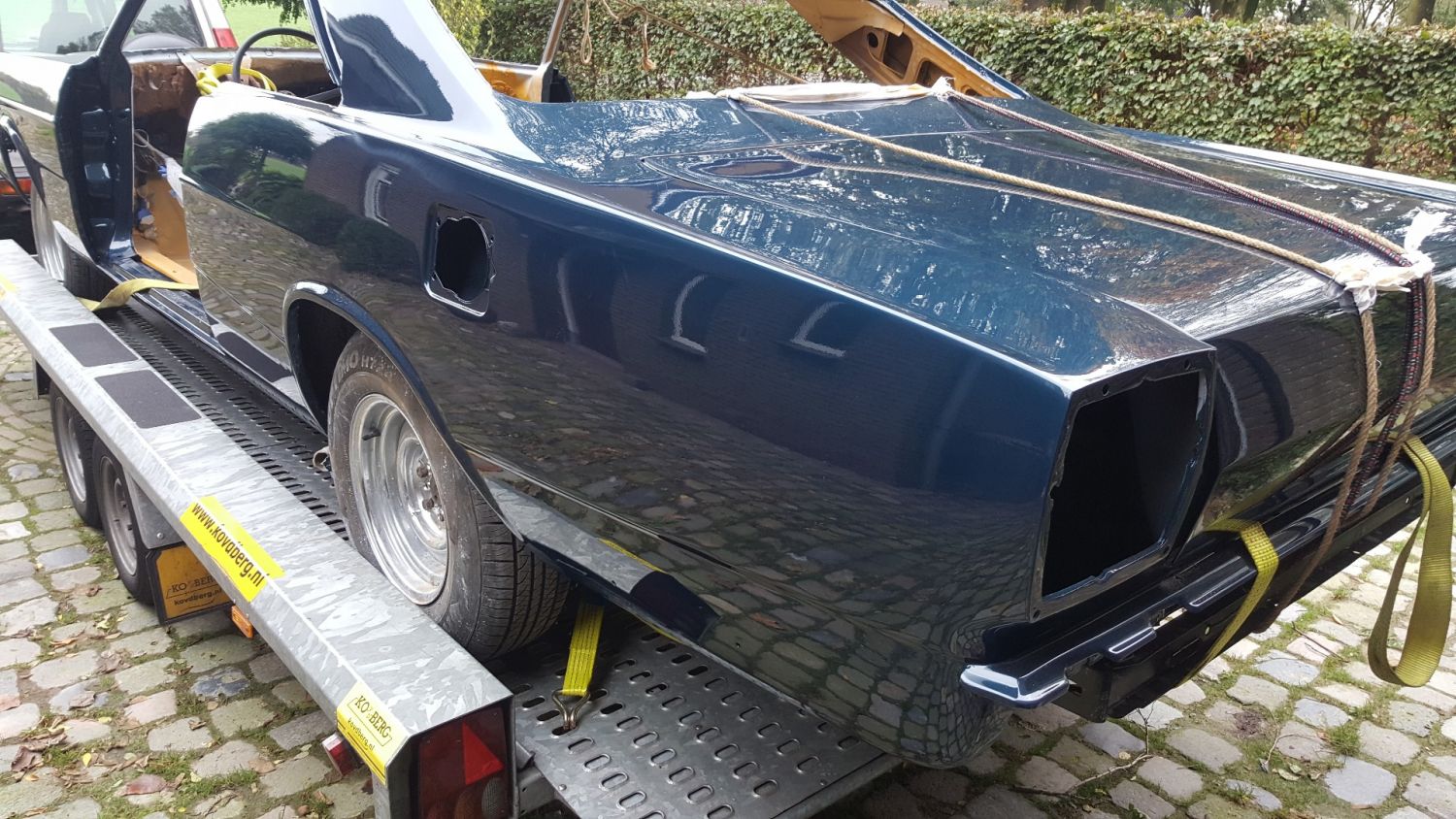 Even the painter gave me compliments for my sanding skills, I do like the process of restoring a car. It will absolutely not be my last car.


The rebuilt has begun. The engine got new fluids, hoses, radiator, waterpump, heater core, thermostat, revised starter engine, coil, 100 amps alternator, etc. I ditched the visco fan for 2 electric fans.
It fired right up after not running for 9 months..