The car came with a couple interesting items, namely the original glove box manual and Protect-O-Plate, the GM warranty / service info card.
Reversed image of the Protect-O-Plate showing original dealer info and delivery date
According to the plate, the car was came with code 695 Pearl White bucket seats, and code 7575, which was Fire Red on top and bottom, (code 75 twice), indicating it did not ever have a vinyl top and that it was wearing the original color when I got it. Not the original paint, mind you, but the correct color. Which is cool, because according to the brochure, Fire Red was not available on Rivieras, making this red and white sled a special order combo. Cool!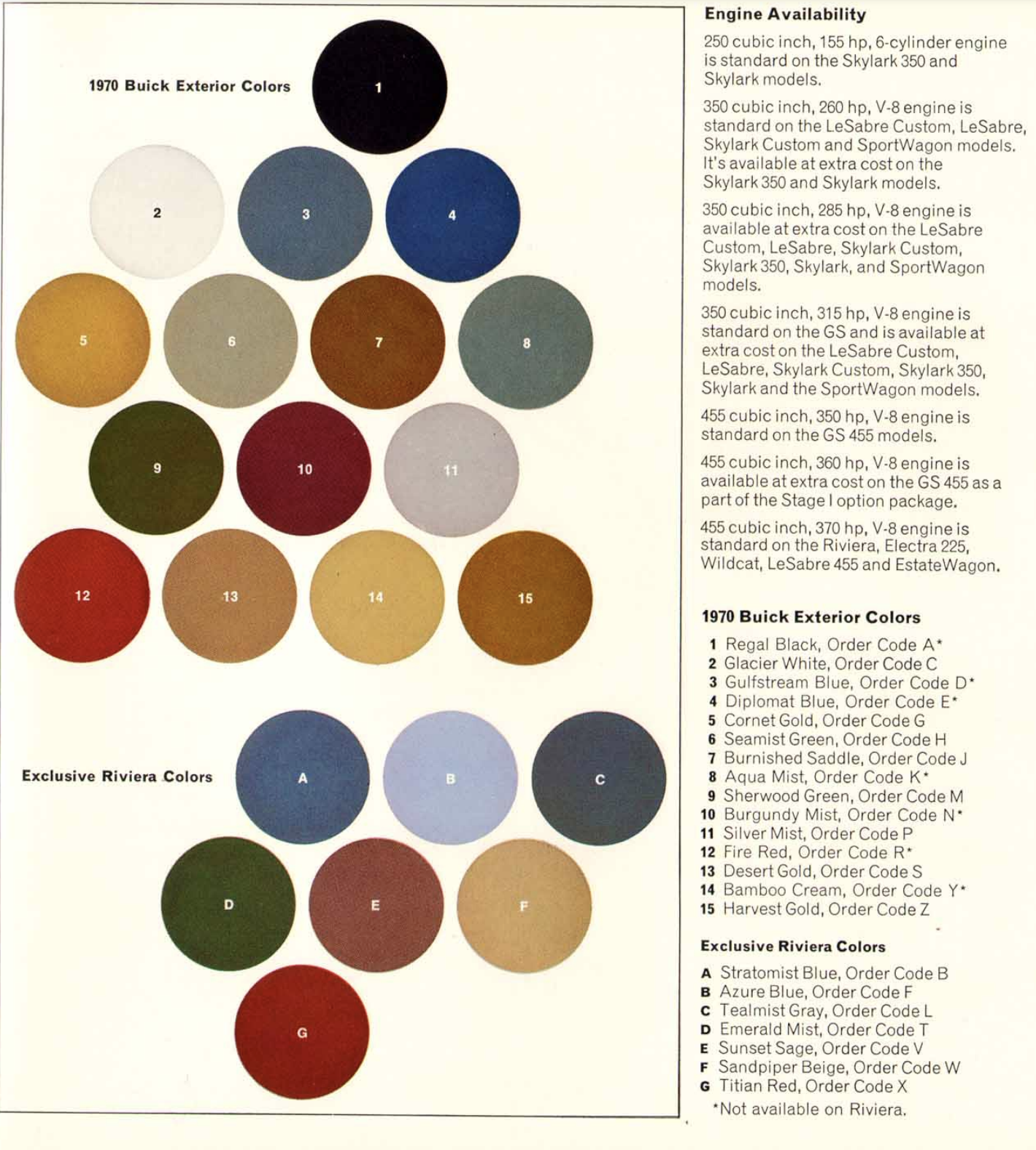 This car had been built in May of 1970 and it sat in the dealer showroom until Halloween of 1970, when a Mr. Milo Hasell picked it up as his new ride. Hassel was a WWII vet who bought the car from Wild Rice Motor Company, on Main Street in Mahnomen, MN. I think he lived in Bejou, MN.
Milo B Hassel
Birth: Mar. 16, 1920
Norman County
Minnesota, USA
Death: Oct. 23, 1983, Fargo, ND
I don't know much about him, but there was an American Legion water-transfer decal in the manual as well. I do know that he must have been standing tall when he picked up his '70, as it was a hot machine, but it needed a little love by the time I got it, about the week of its 22nd birthday!
First I rebuilt the Quadrajet carb as best I could. Then I got an HEI distributor from Jim and added the obligatory Accel Super Coil and a new set of plugs and wires to make it run better. Then came the search for new brake shoes, as this car had 4-wheel drums, aluminum in front. I had to have some tunes, so I yanked the dual ashtray drawer (the "smoking center" as we used to call it) and made a bracket for a cheap Sony CD player with a removable faceplate to go in its place. Then I added and amp along with some 6X9s in the rear package tray. The package tray is not flat on these cars, so I built a wooden plate with contoured sides to hold the speaker, then "upholstered" them with material cut from an old white T-Shirt. You can kinda see 'em in the photos.

See the white speaker grilles? Yep, used tee shirts.
I made some more wood boxes for a pair of door-mounted 6" round Infinity 3-ways… the ones with the Kappa tweeters… man, they were smooth. We'd jam Stevie Ray Vaughan's "In Step" CD all summer long. Yep, track 10 was "Riviera Paradise", and I was livin' it. My buddies and I had some great times as we rolled to local parks playing pickup basketball games in that car.
And "Wall Of Denial" was another cranked up to 11 often…

Soon, my Dad was going to put new tires on my Mom's Lincoln, so I claimed the take-off Firestones for the Riv. But before that, we had some fun burning the old tires to the ground…

That's actual 1992 VHS footage there, kids!
Right, do not attempt, closed course, you know the drill. That's my buddy Steve who was obviously very excited about the whole thing.