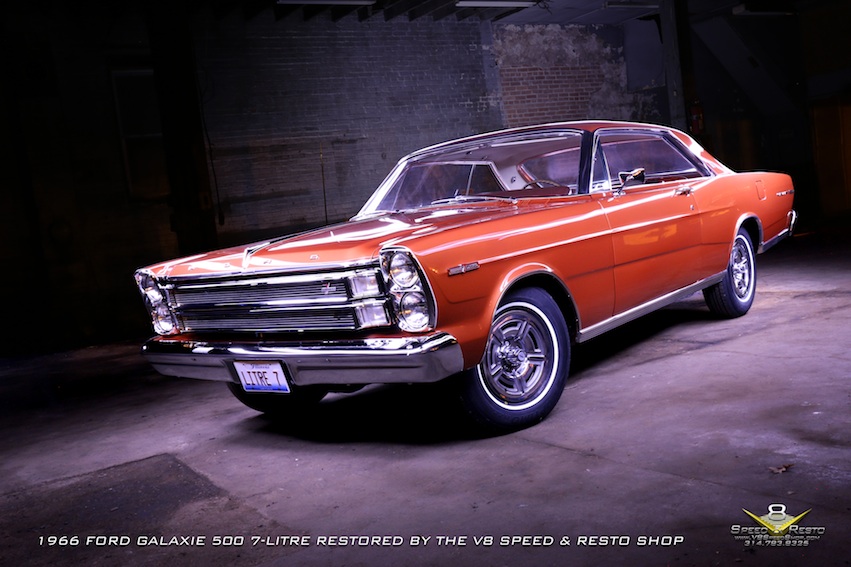 This cool 1966 Ford Galaxie 7-Litre just arrived in the V8 Speed & Resto Shop for some restoration work.   We're excited to have a very cool and unusual Muscle Car in the shop to help bring back to its former glory.   These cars helped Ford launch the new 428 V8, and were touted as being the most powerful quiet car you could buy in '66.     We'll be posting a photo gallery of the project as well as videos along the way.
This car was purchased new in '66 by our customer's father and has been under the same family ownership ever since. The V8 Speed & Resto Shop in Red Bud, IL, performed a complete restoration on this car, and the end result is better than new. Contact the shop today to discuss your next restoration project, we take them seriously and offer outstanding quality for your family heirloom. It even landed on the cover of Hemmings Muscle Machines Magazine when completed!
Contact the V8 Speed & Resto Shop with all your Classic or Muscle Car needs today!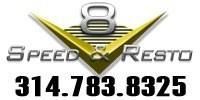 817 S. MAIN STREET – RED BUD, IL 62278